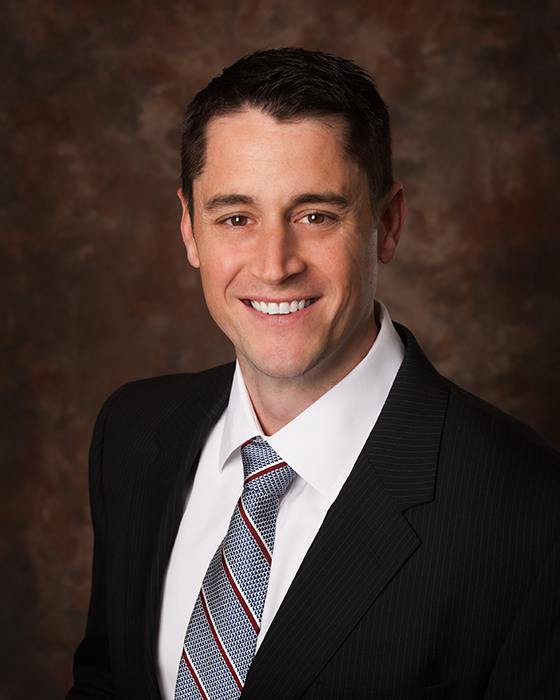 Curt attended Texas A&M University as a National Merit Scholar and double-majored in History and Political Science, graduating Magna Cum Laude. He received his law degree with honors from Southern Methodist University Dedman School of Law, where he was President of the International Law Review Society. While in law school, Curt interned for the Honorable Xavier Rodriguez, United States District Judge for the Western District of Texas. He also interned at the United States Attorney's Office for the Western District of Texas, Civil Division.
Curt began his practice with Munsch Hardt Kopf & Harr, P.C., in Dallas, where he became a shareholder in the Litigation Section of the firm. With his family and community ties in Rockwall, Curt moved his practice to Rockwall in 2016 to form Lamberth Ratcliffe Covington, PLLC.
Curt's emphasis is on all aspects construction litigation and business litigation. He has extensive experience in residential construction, commercial construction, and real-estate litigation, and has often lectured to industry professionals and other lawyers on topics in those areas.
As a trial lawyer, Curt regularly first-chairs trials and arbitrations in a variety of venues. Curt also has diverse experience in products-liability actions, collection litigation, intellectual-property litigation, oil-and-gas disputes, business disputes, and commercial-lease disputes. With a passion for constitutional law, Curt regularly reads Supreme Court opinions and is experienced in advising faith-based non-profits on religious-liberty issues.
In his community, Curt is a deacon in his church, leads a small group, and frequently teaches Bible class. He also enjoys coaching his children in youth sports. In his spare time, he likes to bow hunt and fish.
Awards & Honors
Texas Superlawyers 2022
Texas Superlawyers Rising Star 2015, 2016, 2017, 2018, 2019, 2020, 2021
Martindale Hubbell Client Review Rated Lawyer of Preeminent 5.0 out of 5 as of 2013
Associations & Memberships
Construction Law Foundation of Texas- Council Member 2020-2023
Construction Lawyers Society of America- Member
State Bar of Texas- Construction and Litigation Sections
State Bar College of Texas, Member
Rockwall Bar Association
Rockwall Noon Rotary
Eastridge Church of Christ
Southern Methodist University Dedman School of Law, J.D., cum laude.

President, International Law Review Society

Texas A&M University, B.A., History and Political Science, magna cum laude.

National Merit Scholar, President's Scholarship, Galen T. Brown Foundation Scholar
The Road Less Traveled in Residential Construction Litigation, March 2, 2023
So You Want to Be a Construction Lawyer?; Top Ten Tips for the Under-A-Decade Lawyer, May 19, 2022
Residential Construction Litigation: 2020 and Beyond; Texas Construction Law Section Basic Course CLE, 12/11/2020
Justice that Hits Close to Home: Trying a Residential Construction Case and What You Need to Know, 33rd Annual Construction Law Conference, San Antonio, Texas, 3/5/2020
A Walk on the Wild Side: Residential Construction Arbitration from Demand to Final Hearing, 32nd Annual Construction Law Conference, San Antonio, Texas, 3/1/2019.
The Basics of Residential Construction Litigation, North Dallas Bar Association, 12/11/18.
Residential Construction Law Update, Dallas Bar Association Construction Law Section, 5/3/2018
Tweeting through the Condo Act: Key Issues for Practitioners, Owners, and Developers in Bite-Sized Pieces, 31st Annual Construction Law Conference, San Antonio, Texas, 3/2/2018.
The Residential Construction Liability Act: asserting and defending a residential construction claim, Texas Construction Law Section Basic Course CLE, 12/01/2017.
The Residential Construction Liability Act: asserting and defending a residential construction claim, Texas Construction Law Section Basic Course CLE, 12/02/2016.
Testifying in Arbitration, HOME of Texas Engineers' Roundtable, Dallas, 10/11/2016
The Residential Construction Liability Act: asserting and defending a residential construction claim, Texas Construction Law Section Basic Course CLE, 11/13/2015.
Basics of Residential Construction Litigation, Dallas Bar Association—Senior Lawyers' Committee, 9/15/2014
Testifying in Arbitration, HOME of Texas Engineers' Roundtable, Dallas, 4/29/2014
Construction Contracts and Risk-Transferring Strategies, Dallas Conference, 9/17/2013
Basics of Residential Construction Litigation, North Dallas Bar Association, 9/10/2013
Basics of Residential Construction Litigation, Rockwall Bar Association, 3/13/2013
Construction Law Update, Dallas Builders Association—Metro East, 11/15/2012