Benjamin L. Weible
ATTORNEY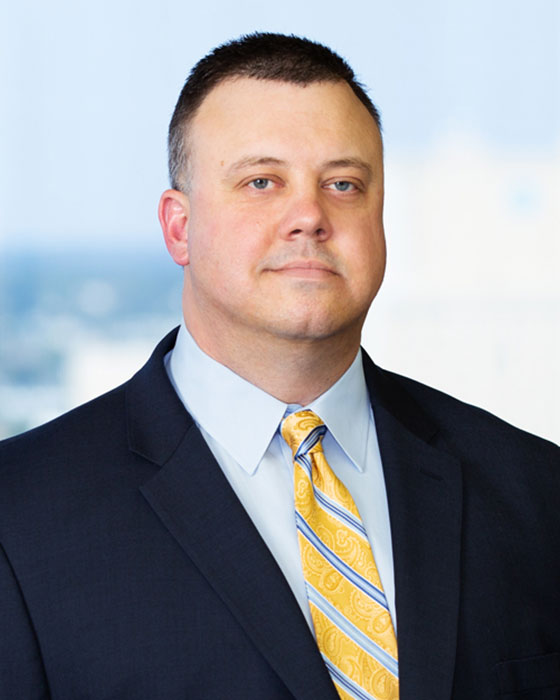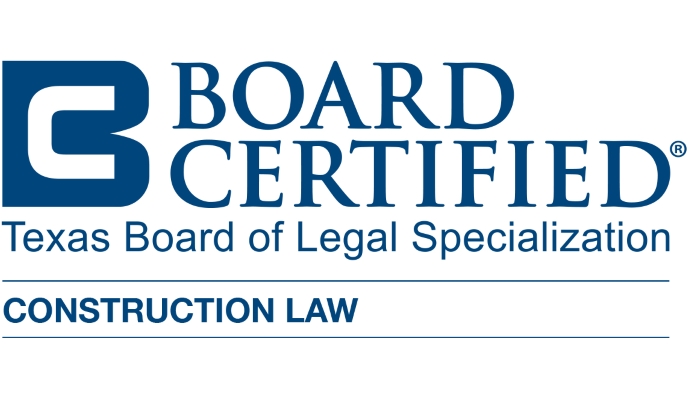 Ben is an advocate for clients in a range of construction disputes, licensing board complaints, and commercial litigation matters.
Before becoming an attorney, Ben spent 15 years in the construction industry, working his way from apprentice to master electrician, estimating and installing building automation systems, and serving as a project manager and trade compliance manager in the services division of a Fortune 50 home improvement company. Ben finished college and attended law school with the intent of working with clients to resolve disputes that distract from their calling.
Ben began his legal career at Thompson Coe Cousins & Irons, LLP, where he defended numerous contractors and professionals in all stages of litigation and became a partner in the Professional Liability section. He also represented sureties in litigation and project workouts while practicing at Strasburger & Price, LLP (now Clark Hill PLC). With his roots in southeast Collin County and Rockwall County, Ben brought his legal practice home to Rockwall, Texas.
Ben now counsels clients in a variety of legal matters and brings real-world experience that results in the ability to solve problems practically.
Representative experience:
Obtained take-nothing judgment as second-chair trial attorney in trial defending insurance agent against misrepresentation-based claims in connection with obtaining an insurance policy for a residential construction contractor
Obtained jury verdict for client as second-chair trial attorney in multiparty jury trial defending contract surety against $1.5MM performance bond claim related to the allegedly defective construction of foundation piers
Obtained directed verdict for client as second-chair trial attorney in multiparty jury trial defending insurance agent from negligence, fraud, DTPA, and Insurance Code claims in connection with damages arising from a building collapse
Obtained take-nothing judgment as first-chair trial attorney defending third-party debt collector against claims arising from the Fair Debt Collection Practices Act
Defended Fortune 500 insurance carrier as first-chair attorney in jury trial for breach of contract claims arising from alleged lightning damage to HVAC equipment
Obtained dismissal of Texas Department of Licensing and Regulation complaints for electrical and air conditioning contractors
Obtained summary judgment based on an attorney/receiver's derived judicial immunity from claims of breach of fiduciary duty, fraud, and negligence arising from an underlying business liquidation; upheld on appeal to the Second District Court of Appeals
Obtained summary judgment for real-estate attorney alleged to have committed breach of contract, wrongful foreclosure, conversion, and negligence in the handling of a foreclosure sale
Negotiated takeover, tender, and completion agreements for construction projects in which contractors defaulted on performance bonds
Litigated and negotiated settlement of payment bond claims and lien claims
Speeches and presentations
Don't Make it Worse: Tips on Navigating Ethical Issues and Lessening the Likelihood of Malpractice Liability, 36th Annual Texas Construction Law Conference (March 2023)
Tips on Avoiding Malpractice, The Basics Course in Texas Construction Law (December 2021)
Fidelity Law and Commercial Surety Law Update 2019, Surety Claims Institute Annual Meeting (June 2019)
Fidelity Law and Commercial Surety Law Update 2018, Surety Claims Institute Annual Meeting (June 2018)
Liens and Bond Claims, Rockwall County Bar Association (March 2018)
An Exploration of the Material Alteration Defense, 28th Annual Northeast Surety and Fidelity Conference (September 2017)
Civil Engineering Liability, HalfMoon Seminars (January 2016)
Community Service
Texas Home School Coalition Advisory Board Member
Rockwall Central Appraisal District, Board of Directors (2014-2017), Chair (2016-2017)
Education
J.D., cum laude, 2013, Southern Methodist University, Dedman School of Law, 2013
B.B.S. – Business Studies, Dallas Baptist University, 2009
A.A.S. – Electrical Construction, North Lake College, 2005